COMBO SPEED 21XZ-B SP3 + KIT 2060SC [OS-1AN01 ]
- 34,00%
Prezzo iva esclusa € 368,03
1 pezzi disponibili
Disponibilità limitata
O.S.SPEED 21XZ-B Spec.III Combo Set (Code No. 1AN01)
---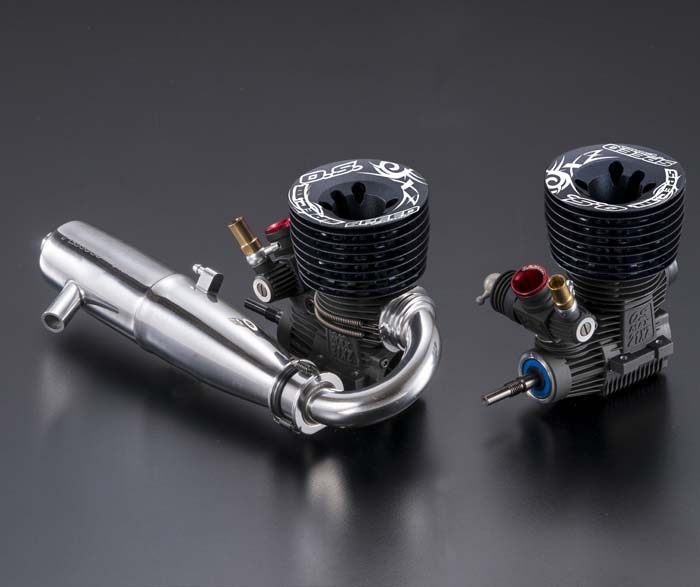 ---
The O.S. SPEED 21XZ-B Spec III is the evolution of the Spec II, which has enjoyed much success at races all over the world.
Low- to middle-range torque has been enhanced even more, providing a great advantage on tracks that require lots of power.
You'll easily hear the difference in the engine's roar when warming it up on a starter box, and once you've raced with the Spec III you'll want to stay with it.
---
FEATURES
The newly developed cylinder liner features 3 scavenger ports and 3 exhaust ports, and works with the newly designed crankcase to deliver more torque with less fuel consumption.
To improve drivability, the drop-in type outer head is lighter, with a lower CG than the Spec II.
Some components could not be improved upon, such as the silicon-potted, DLC coated crankshaft with pressed-in tungsten weights.
The carburetor is also the same easy-to-tune 21J with 6.5mm restrictor.
When you add the Spec III upgrades to the legendary O.S. SPEED 21XZ-B engine, you have a dependable, high-performance powerhouse.
---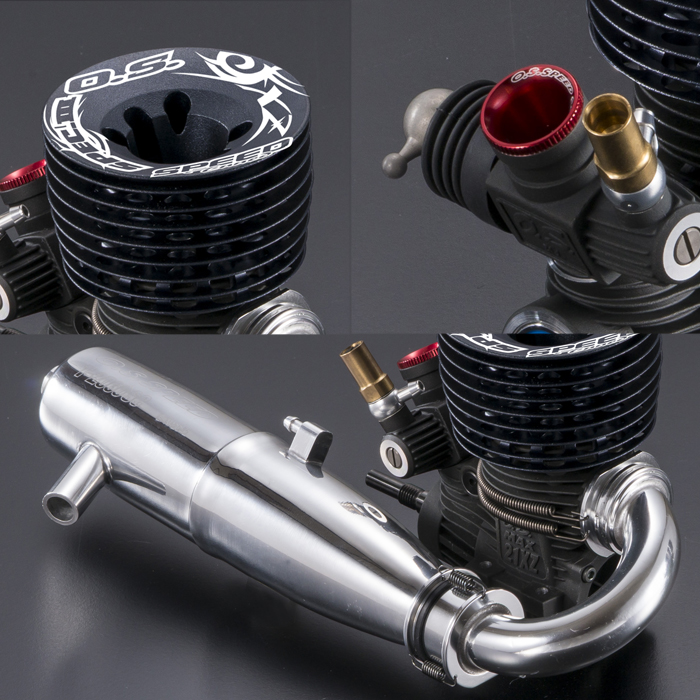 ---
SPECIFICATIONS
Displacement: 3.49cc/0.213cu.in
Bore: 16.27mm/0.641 in.
Stroke: 16.8mm/0.661 in.
Power Output: 2.65ps/34,000r.p.m.(2.61hp/34,000r.p.m.)
Practical RPM: 4,000~42,000r.p.m.
Weight: 353g/12.45 oz.
Note*
Privacy policy
Ai sensi del D.Lgs. 196/2003 e successivi vigenti, relativo alla tutela delle persone e di altri soggetti rispetto al trattamento dei dati personali, ti informiamo che i dati da noi raccolti riguardanti la tua persona, saranno utilizzati nel rispetto dei principi di correttezza, liceità trasparenza e tutelando la tua riservatezza e i tuoi diritti.
Invia Richiesta
chi ha comprato questo prodotto ha acquistato anche...